Going into 2023, what role are market dynamics playing?
2022-11-04
The emergence of the COVID-19 pandemic in early 2020 wreaked havoc on the daily lives of people around the world and triggered a period of high volatility that continues to this day.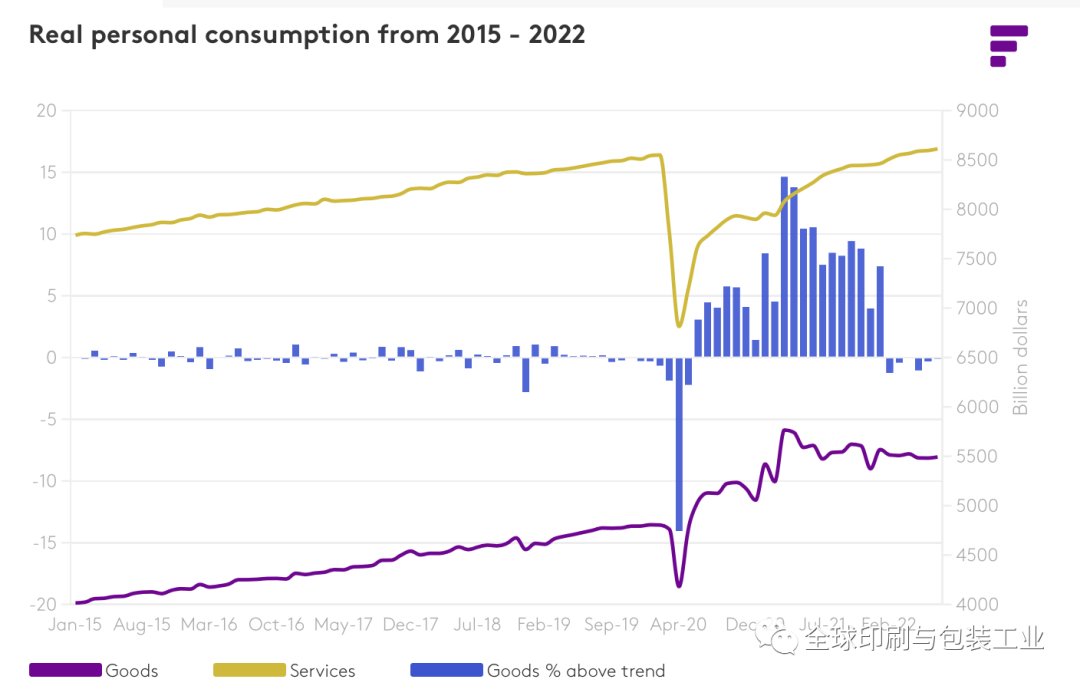 The shift in consumer spending after the epidemic is changing packaging demand, and these ups and downs are reflected and even amplified in the packaging market.
The volume sold in corrugated boxes started its own "roller coaster" in 2020, first as the epidemic became severe, resulting in the need to buy necessities in large quantities, and then collapsed during the initial strict lockdown. However, as 2020 progressed, the volume sold in corrugated boxes and demand for containerboard began to show incredibly strong momentum as consumers purchased packaged goods, especially those shipped via e-commerce.
The corrugated and containerboard market continues to reflect broader trends, taking a step back in the second half of 2021 as emerging issues such as logistics, material shortages and labor become major factors in the U.S. economy. The shift in spending on goods in 2022 also has a major impact on packaging demand. With many businesses and retailers still in aggressive inventory building mode, the speed of the transition caught them a little off guard, causing a severe shock to inventory and causing more cycles of volatility across the supply chain.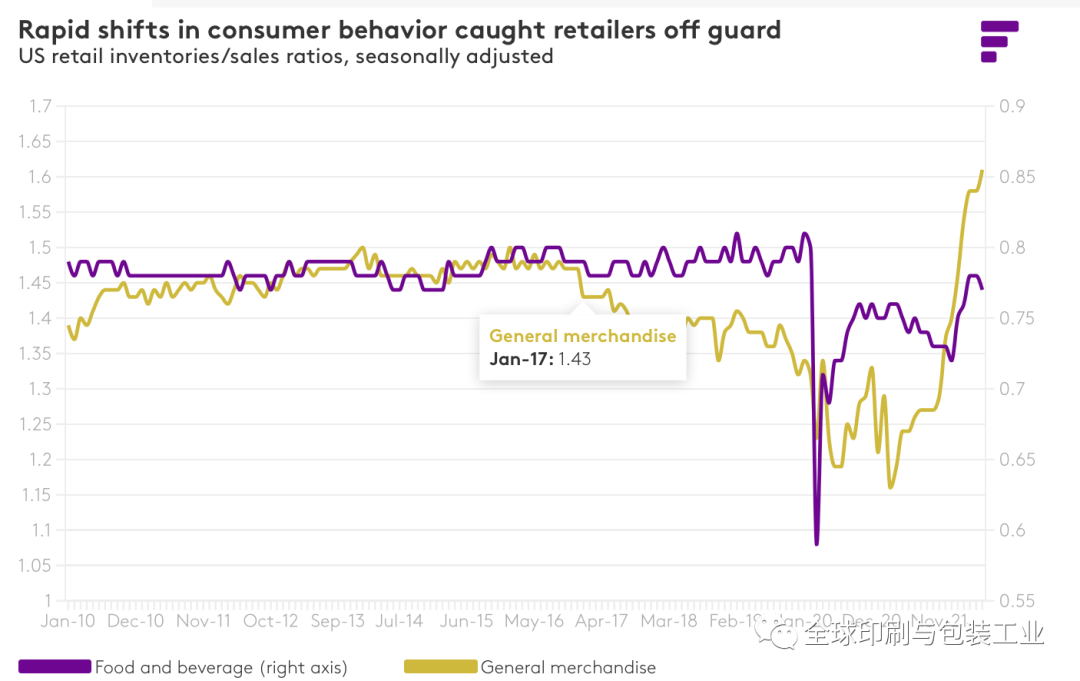 The supply and availability of containerboard has also fluctuated greatly over the past few years. With the demand boom in 2020, capacity growth has been minimal, in part because epidemic restrictions have made it difficult for factories to work, resulting in a desperate need for more supply and price increases in the market.
Blowout demand conditions have sparked a massive supply response through 2021, but the market remains tight due to continued strong demand and the need to rebuild severely depleted containerboard inventories.
While the 2022-2023 demand outlook has cooled due to post-epidemic transition trends and concerns about a potential recession, producers continue to increase supply, which will bring another fundamental shift to the market.
Going into 2023, what role are market dynamics playing?
The corrugated and containerboard market has grown rapidly over the past few years and we don't think the pace of the transition will slow down anytime soon. In fact, the dramatic shift in commodity sourcing in early 2022 is a reminder of how quickly things can change, while the upcoming clusters of capacity additions in late 2022 and early 2023. Will create another opportunity for market dynamics to evolve rapidly and have complex impacts.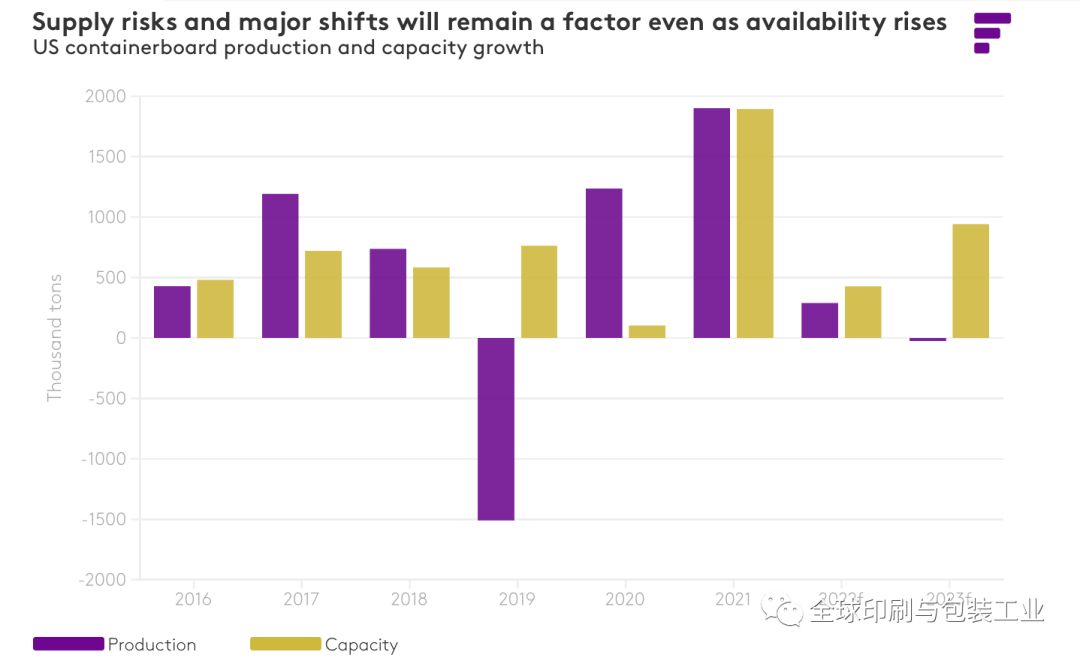 Just as epidemic-driven demand intensity has led to a major round of capacity additions, supply and demand will continue to interact; if demand weakens significantly into 2023, new supply disruptions could take the form of production cuts or even shutdowns. For buyers, supply risk is not completely diminished, but will take a new form.
The extent to which corrugated box demand can get back on track will largely depend on how quickly the commodity sector of the U.S. economy can complete its adjustment to the post-epidemic or at least post-stimulus environment, or whether this recovery will be hindered or delayed by economic headwinds and ongoing supply chain issues.
With the seemingly endless global chaos, including but not limited to the Russia/Ukraine war and the resulting energy crisis, the ongoing epidemic and rising interest rates, there is no reason to believe that volatility and rapid change will not continue to affect the U.S. economy, as well as drive the packaging market The dynamics of price and availability. Keeping abreast of changes in containerboard demand, supply, cost and price outlook will provide ample opportunities to respond to market developments and find value in them.