BOBST Introduces New Multifunctional MASTERCUT 1.65 Die-Cutter
2022-09-16
BOBST Introduces New Multifunctional MASTERCUT 1.65 Die-Cutter
On March 6, BOBST announced that the company's flagship product, the MASTERCUT 1.65 flatbed die-cutter, is now available to manufacturers of corrugated boxes and folding boxes worldwide. The new flatbed die-cutter can process corrugated cardboard, cardboard and offset-laminated boards with high productivity and ensure good product quality.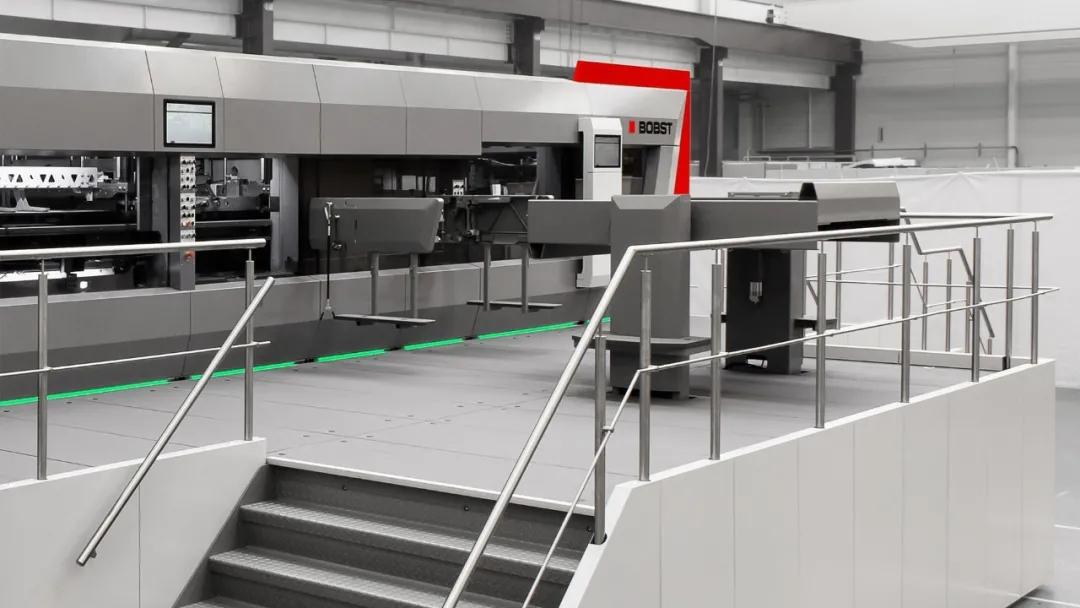 The MASTERCUT 1.65 product incorporates leading technology and innovation within the BOBST Group, with unique performance and quality, and is specially designed for the processing of offset lamination products. In addition, it also handles corrugated board and cardboard with excellent performance and quality, making it a machine that can process almost all types of jobs. What's more, its excellent tool compatibility and level of automation result in less machine downtime when switching from machining one material to another.
The MASTERCUT 1.65 die-cutting machine combines the advantages of corrugated box and folding color box equipment. It is designed for versatility, robustness, meets Industry 4.0 requirements, and can be combined with peripherals for a range of downstream processes to create a complete production line. Its outstanding precision and ergonomic quality control minimize waste, save resources, and reduce costs.
Our company, Xiamen Rise Dongsheng Import & Export Co., Ltd., has also been working hard on R&D and design in many aspects. It can control the quality of the company's products, save resources and reduce costs. We can let customers who cooperate with us get it, which is both cheap and good quality, so that customers can buy with confidence and use them with peace of mind.
The company is also the main corrugated box and folding color box. The emergence of the MASTERUT 1.65 die-cutting machine just enables the company to make better efforts in this regard, so as to achieve its goals.